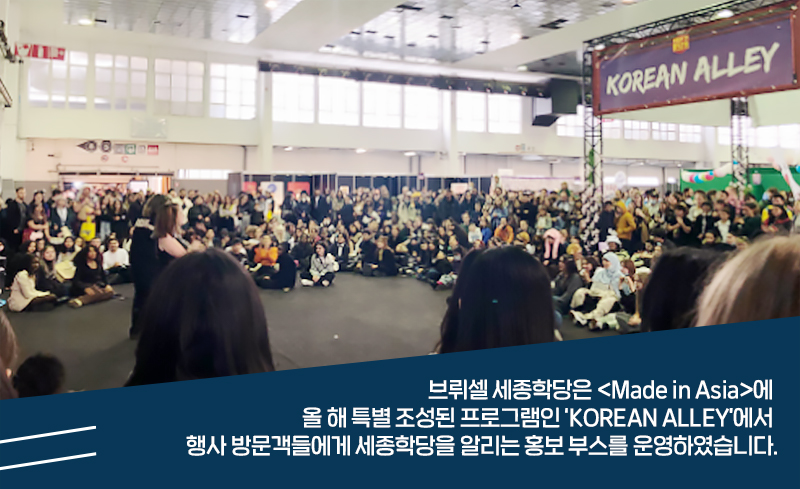 KSI Brussels, Belgium
participates in Made in Asia
KSI Brussels participated in Made in Asia, the largest Asian popular culture event in Belgium.
KSI Brussels participated as part of KOREAN ALLEY at the Made in Asia event held between April 8th and 10th, where it hosted a booth to advertise KSI. KOREAN ALLEY, a program specially created at the beginning of this year in response to the rising popularity of the K-Wave in Europe, featured a variety of line-ups that introduced Korean culture, including a booth hosted by KSI Brussels.

Students at KSI Brussels volunteered for the three days to share and advertise their own experience by willingly and delightfully taking part in spreading the word about KSI Brussels. The many visitors who attended the cooking, Taekwondo, folk painting, and Korean language classes hosted by KSI Brussels were clear evidence of the growing interest in Korea and its culture in Belgium.

During the event, the local press RTBF conducted an interview with KSI Brussels about its activities and vision, which can be found on RTBF iXPe's YouTube channel. (Watch the interview: https://youtu.be/jEZefceNIr0)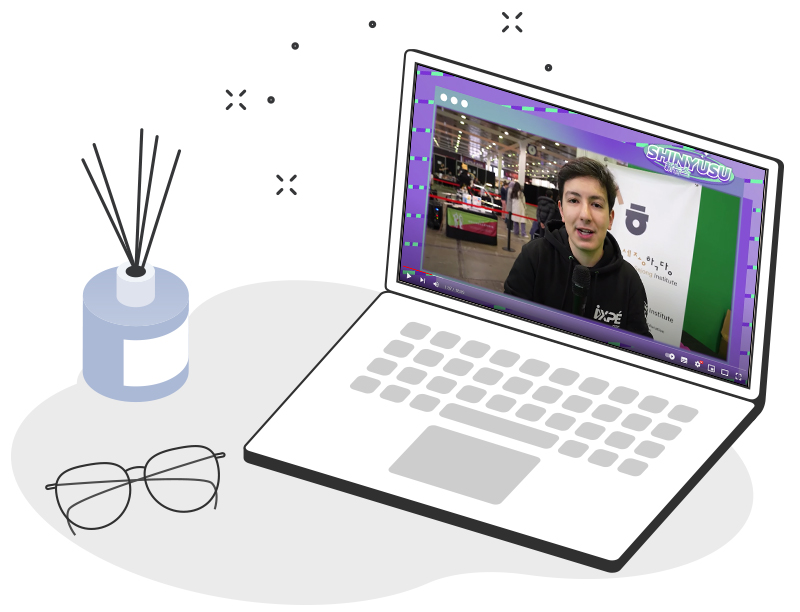 Thanks to everyone's efforts, the number of students registering for the Korean language class at KSI Brussels increased following the event. KSI Brussels plans to build a more diverse curriculum, including classes on K-beauty and K-pop, to meet the high demands of the potential students.

In addition to the KSI Brussels booth, some of the wide variety of Korean traditional culture activities and workshops featured at KOREAN ALLEY were Janggu/Hanji craft workshop, Hanbok fittings, K-beauty makeup tutorials, K-pop karaoke, making Gimbap, and K-pop dance lessons.






Made in Asia is the largest Asian pop culture event, including Asian comics, Asian-related YouTube content, and K-pop. The number of visitors this year was 73,624, reaching a record high since the event first started. The Brussels Expo, where the event was hosted, is the most renowned event space in Brussels with an exhibition area of 115,000㎡.